Volunteer with the Eclipse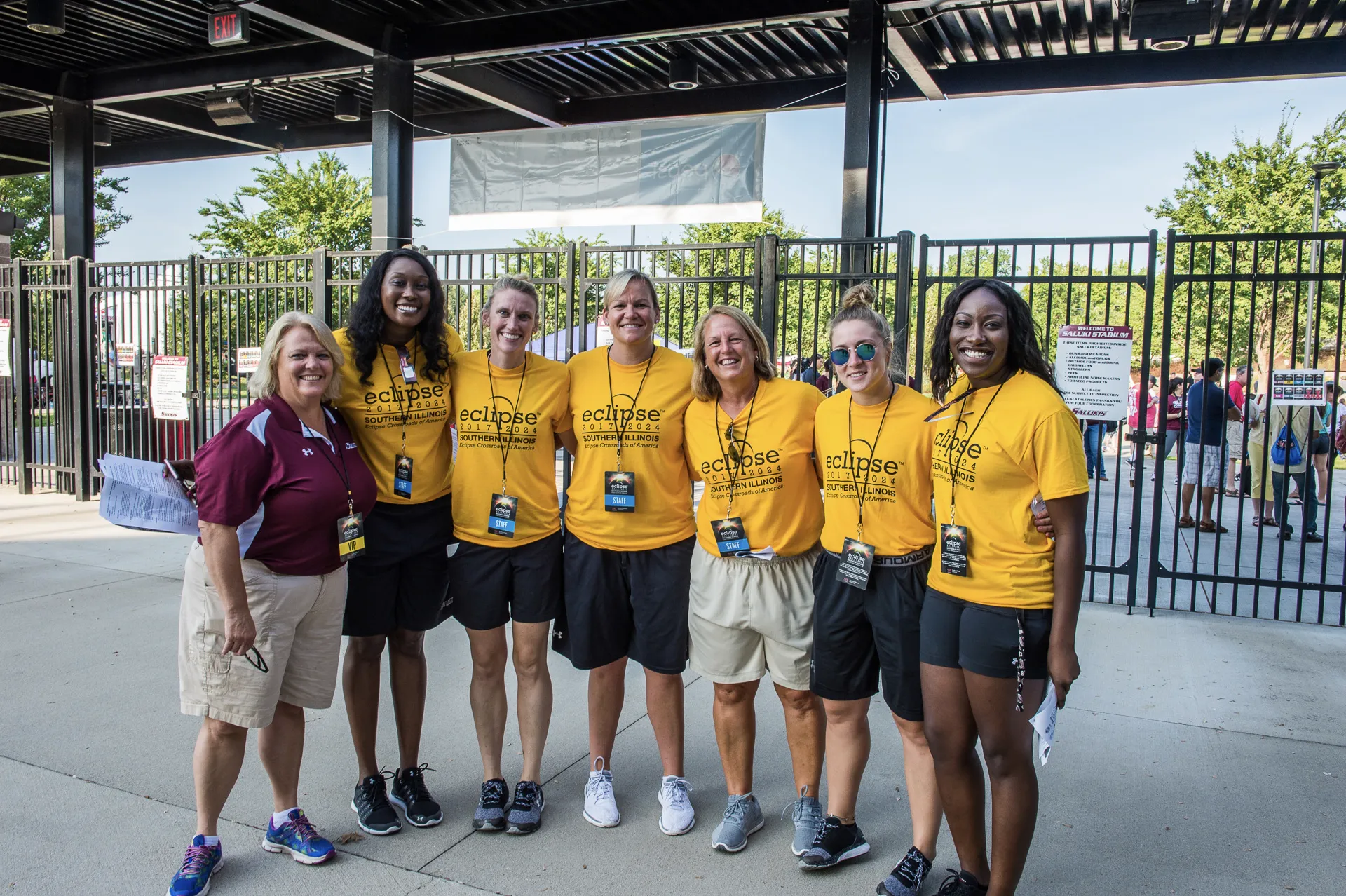 The 2024 Total Solar Eclipse will include a variety of events and activities over three days leading up to the eclipse on Monday, April 8, 2024. Volunteers will be needed in many roles including: hospitality, information stations, check-in, setting up and tearing down, ticketing, and more. Volunteer opportunities will include a variety of locations (indoor and outdoor), days, and times.
Students can volunteer for both opportunities and track your hours via the Saluki Volunteer Portal.
Sign up now to volunteer for the
October 14, 2023 Annular Eclipse

at Saluki Stadium.

Volunteers are needed for a variety of roles during the event. Volunteers will receive access to event activities, eclipse glasses (needed to safely view the annular eclipse), and a t-shirt.
Volunteer sign up for the
April 8, 2024 Total Solar Eclipse

will be coming soon.

Complete this short form, and we will send updates about volunteer opportunities as they become available.