SIU Journey to the Eclipse Talk Series
When: First Friday of each month, 3pm.
Where: Guyon Auditorium, Morris Library, SIUC
Talk Series Dates
2023:
2024:

February 2
March 1
April 5
"Eclipse 2024: 1 Year and 1 Day"
Mike Kentrianakis
April 7, 2023
With just one year to go to the April 8, 2024 total solar eclipse, SIU Carbondale will host American's favorite eclipse chaser, Mike Kentrianakis, to talk about his experiences in observing total solar eclipses. Mike's presentation will be preceded by a brief announcement of the upcoming eclipse 2024 events at SIU Carbondale.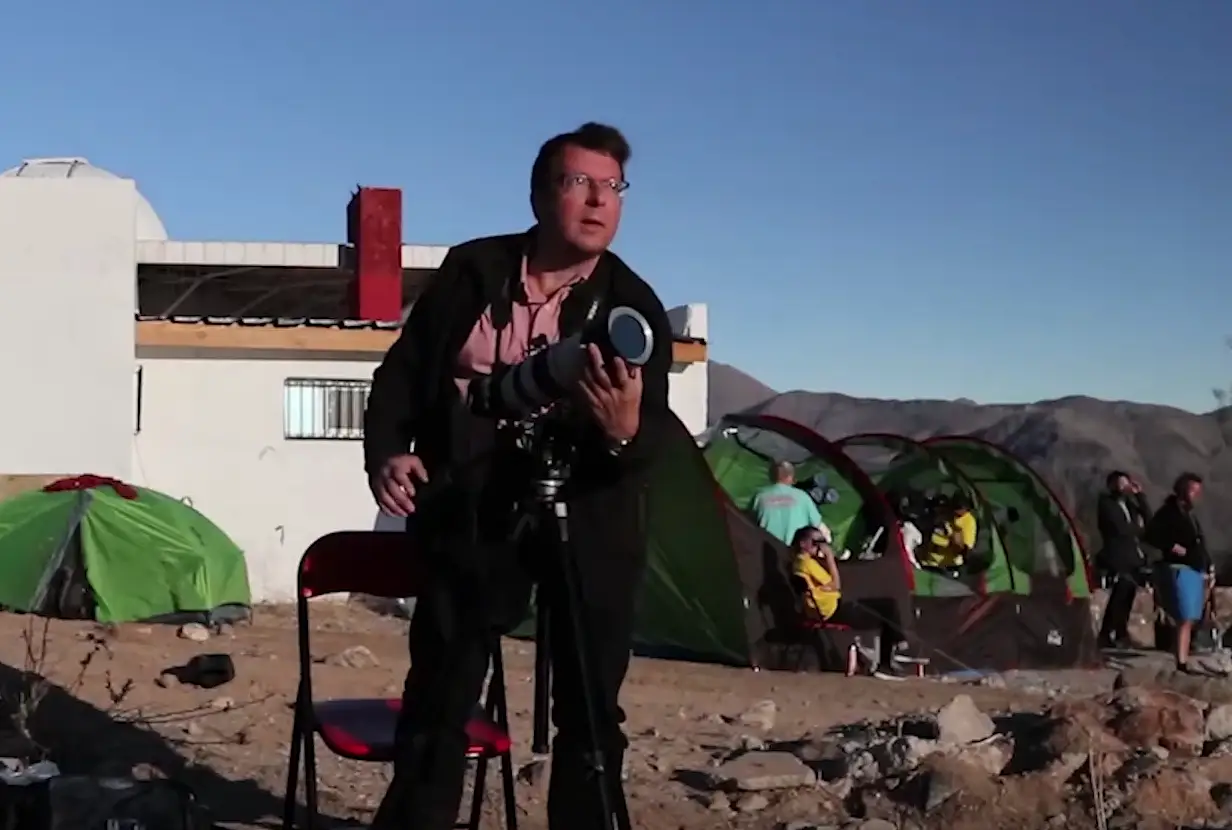 "NASA's Stunning Space Telescope"
Michelle Nichols
August 4, 2023
The James Webb Space Telescope has begun to alter our understanding of black holes, the early Universe, stars, planets, and more. Learn more about this groundbreaking mission as we explore the latest incredible images from JWST.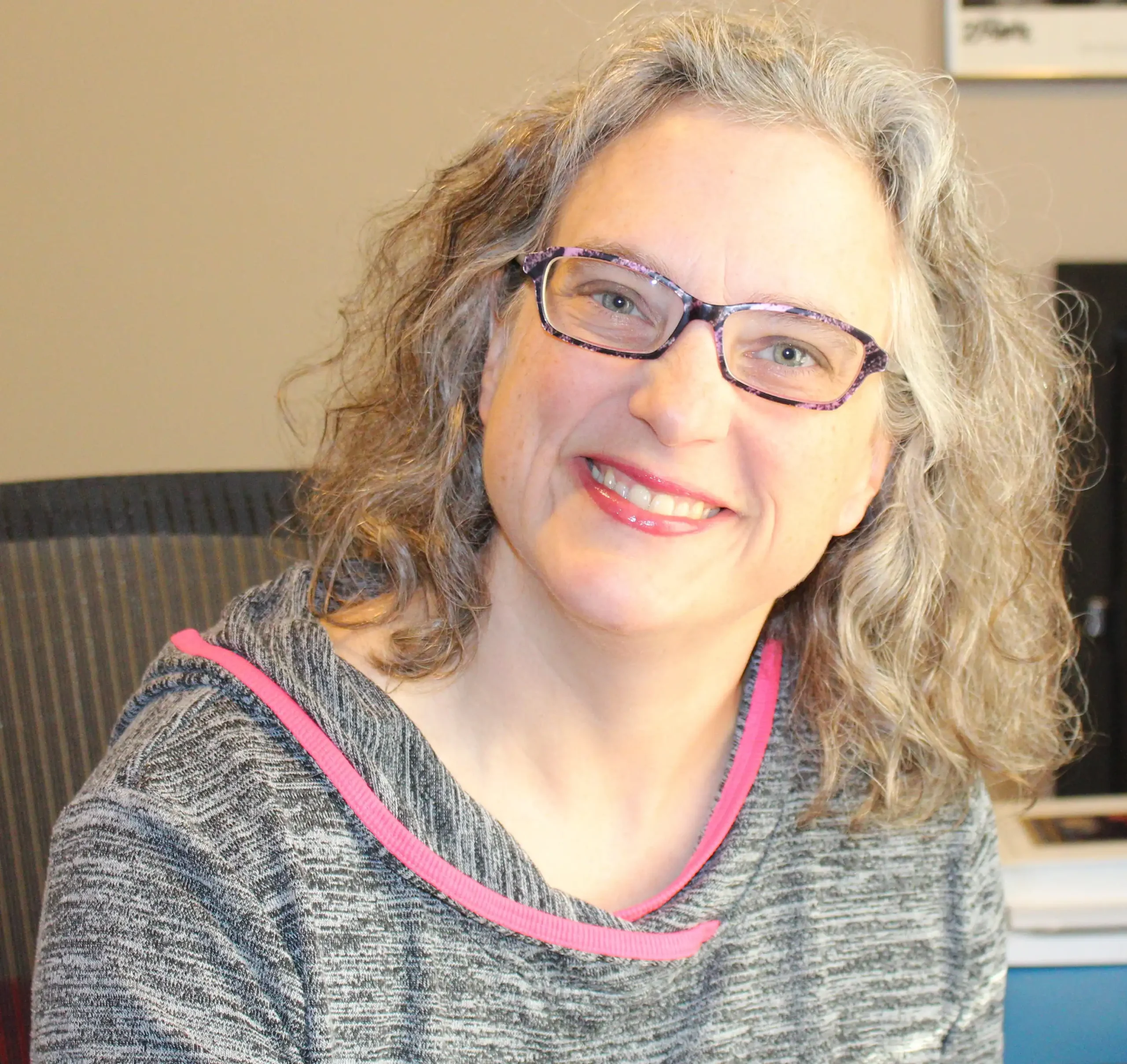 Michelle Nichols is Director of Public Observing at the Adler Planetarium in Chicago, IL. Ms. Nichols leads all of the Adler's telescope, observatory, and public sky observing initiatives and events. Since 1999, she has been a popular speaker, giving hundreds of presentations to more than 130 public libraries, community organizations, and senior living facilities in the Chicago suburbs, Indiana, and Alabama.
"The Total Solar Eclipse Experience at SIU"
September 1, 2023
Experience the 2017 total solar eclipse through the lens of SIU students Malea Bailey and Marcia Kuhlman. Their video, "2.38: A Glimpse into the Eclipse," showcases the lead up to the 2017 total solar eclipse and the amazing events that happened during the 2 minutes and 38 seconds of totality. Following will be a discussion of what to expect during the April 8, 2024 total solar eclipse.
"The Dynamic Eclipse Broadcast (DEB) Initiative"
Matt Penn
October 6, 2023
The DEB Initiative is a citizen-science experiment which places volunteer telescope teams across all of North America to capture images of the upcoming annular solar eclipse and total solar eclipse. The science-quality data collected from this experiment will be used to study an array of solar phenomena.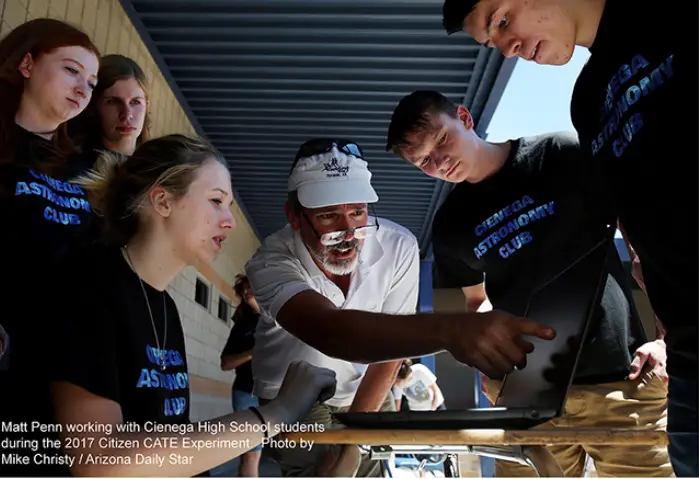 Matt Penn has worked at five solar observatories during his 30 years of doing solar research, published lots of papers, and mentored dozens of students. Now an engineer, Matt continues to pursue his passion for astronomy as a hobby and through projects like the DEB Initiative.
"NASA EDGE"
Blair Allen
October 13, 2023
NASA EDGE is the video podcast that takes an Inside and Outside Look at All Things NASA. Whether it's the latest launch or the coolest gadgets, NASA EDGE hosts provide an offbeat, funny and informative look behind the NASA curtain. Meet one of the hosts of NASA EDGE and learn about some of their more interesting adventures.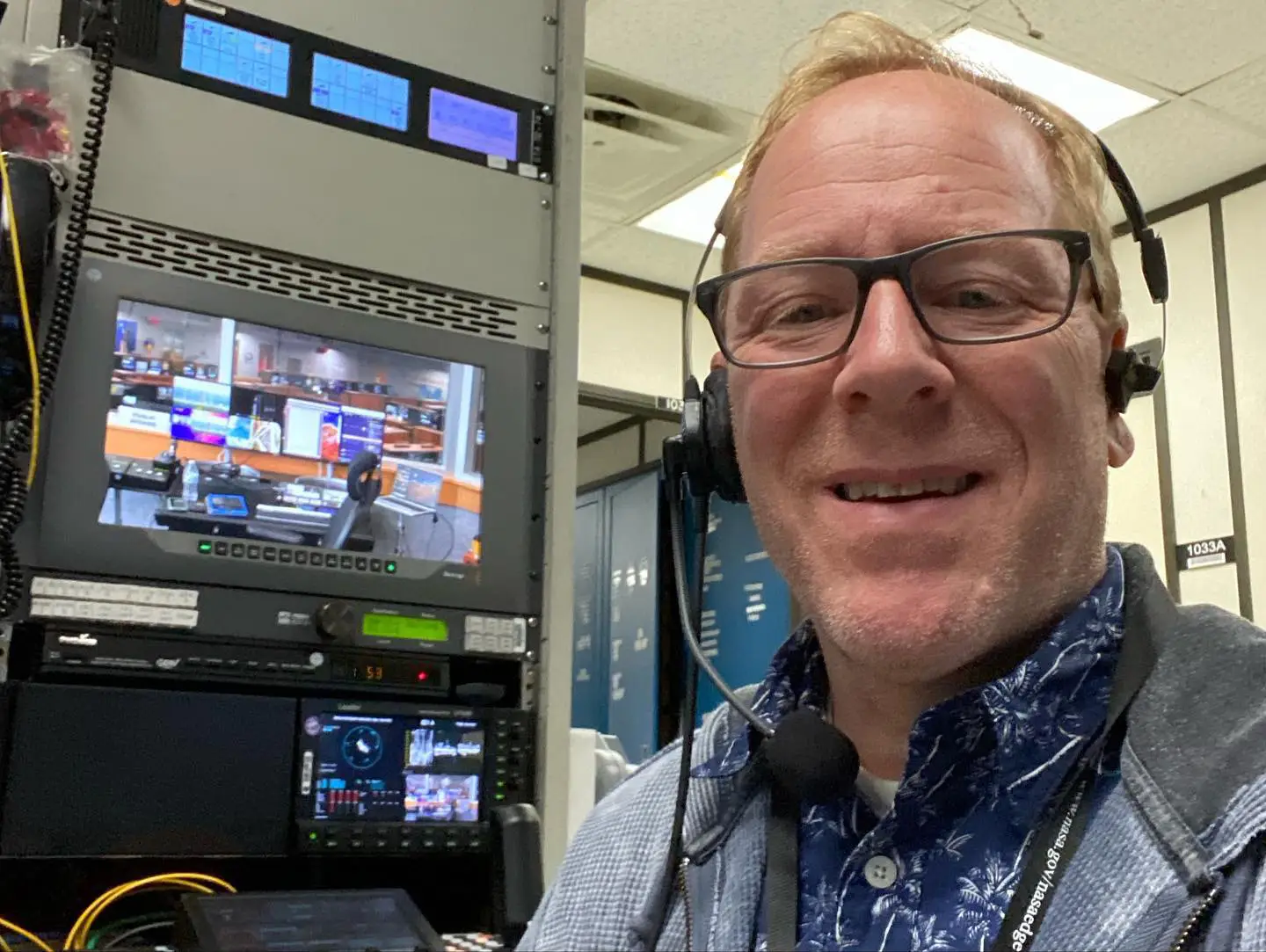 Blair Allen is the producer and co-host of NASA's video podcast series, NASA EDGE. His travels for NASA EDGE have taken him around the globe, and he and his team have witnessed some amazing events in their efforts to document and share all things NASA with the rest of the world.
"Stargazing in the Past: Native American Celestial Rock Art Images in Southern Illinois"
Mark Wagner
November 3, 2023
Dr. Wagner will discuss celestial images (sun, moon, stars) in Illinois rock art. Are they images of past eclipses, or are they associated with Native American religious beliefs such as the Morning Star Myth? He will also talk about the Shawnee Prophet who correctly predicted the Eclipse of 1806, which astounded his Native American followers. How did he do this?
Dr. Mark Wagner received his graduate degrees from the University of Tennessee at Knoxville and Southern Illinois University Carbondale. His research interests include the study of Native American rock art in Illinois, the archaeology of the Lewis and Clark Expedition, the Cherokee Trail of Tears, and the investigation of African-African-American and Underground Railroad sites in southern Illinois.
Dr. Wagner served as Past President of the Eastern States Rock Art Research Assn. and is the current President of the Illinois Archaeological Survey (IAS).
For disability accommodations call the SIU office of Disability Support Services at 618-453-5738. For more information, email eclipse@siu.edu or call the SIU Events and Outreach at 618-453-7424.