Tickets for Eclipse Day at Saluki Stadium
The second total solar eclipse in less than 10 years will take place in Carbondale, Illinois on April 2024. Join us at SIU, as we host a wide variety of events leading up to, and on the day of the 2024 eclipse.
Join SIU for Eclipse Day at Saluki Stadium!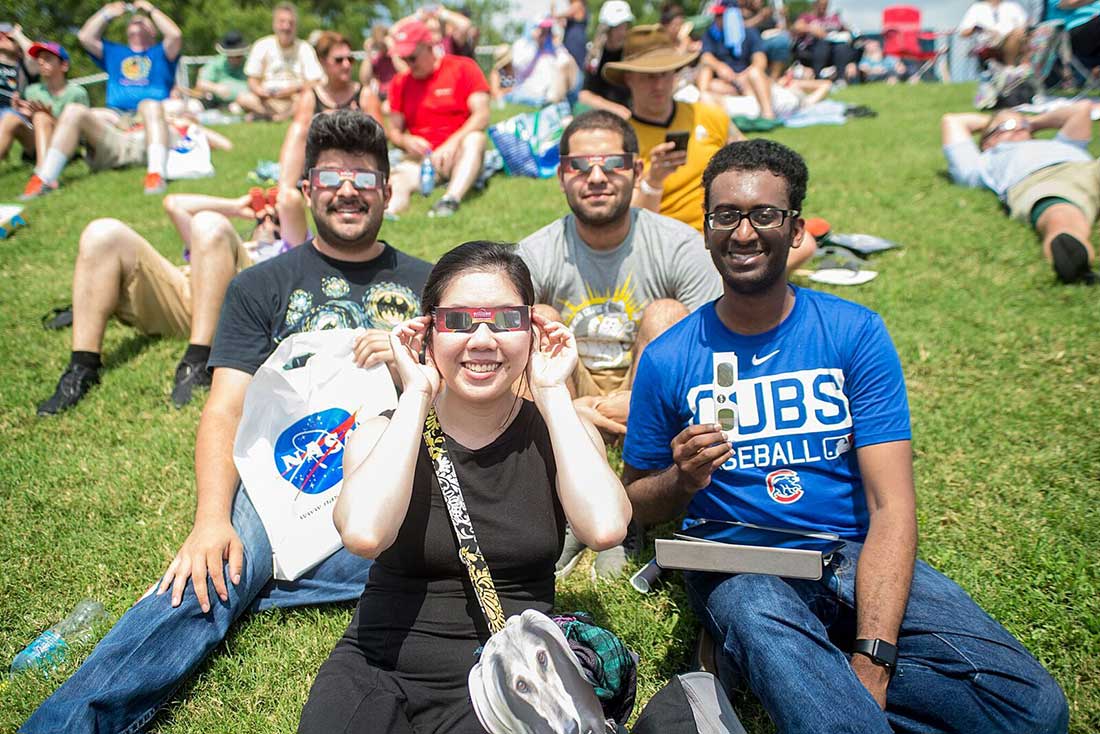 Saluki Stadium – Eclipse Day
Live eclipse video on the scoreboard.
Experts to help prepare you for what to expect and walk through the Eclipse as it is happening.
Hi-altitude balloon launches from the field.
Eclipse glasses and viewers provided.
Doors open at 11:00 am, programming begins at 12:00pm.
'In the Shadow' Eclipse documentary playing at 11am, prior to programming.
Pricing
$25 with chair, bleacher and berm options.
$5 tickets available for K-12 students/teachers by calling 877-SALUKIS (877-725-8547) no limit on number of tickets purchased
FREE entrance for SIU students to student section. Tickets will be available at Saluki Stadium the day of the Eclipse and are first come, first serve.


Parking passes are required to be purchased to park on campus for the Eclipse and are available with ticket purchase.
Stadium Club Package – Eclipse Day
Lanyard and credentials
Eclipse tickets
Eclipse viewing glasses
Field access for eclipse viewing
Unlimited food and non-alcoholic beverages
Alcoholic beverages available for purchase
Climate-controlled environment
NOTE: Stadium Club check-in location will be communicated prior to arrival.